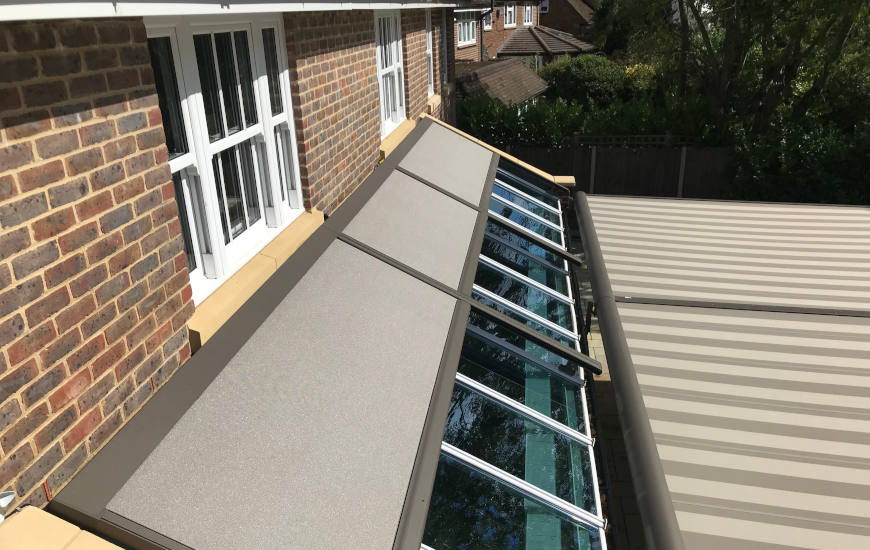 Whether you rent or own your home, there's no denying that home automation systems have become incredibly popular in recent years. From opening your front door with your home to turning lights off automatically every evening or shutting the blinds before you've even stepped foot through the door, home automation makes the everyday tasks in your routine easier to manage.
If you're new to the world of automation or you want to step up your systems to a new level, this guide to creating a smart home will hopefully inspire you.
What is home automation?
Home automation can be as simple or elaborate as you want it to be. It's really down to the areas or tasks you want to have more control over, which can be anything from lighting and heating to appliances and security. You may want to just have a remote control for your bedroom blinds or an automatic set-up for your home's thermostat, for example.
The benefits of home automation
Home automation offers many benefits, starting with convenience. With electric blinds, for example, you have the option of opening and closing them remotely, which creates a more comfortable home and also a more secure one as it gives the illusion that someone is home, even if you've not got back yet. You have greater control over heating and lighting too, so you can create the right atmosphere in your home without having to lift a finger.
Home automation can also create a more energy efficient property, helping to save you money on your bills and reducing expenses as well as pollution and carbon emissions, all by ensuring you only use energy that you need.
With a smart home, you have peace of mind that you always have control over your property, whether it's being able to see people approaching your home when you're not in, checking water leaks or fires, and even tracking air quality, so you can take action before disaster strikes.
Ultimately, the main reason to install a home automation system is that it brings comfort to your home. Electric alternatives to the likes of blinds and shutters, awnings, lights and more is that it creates a convenient place to live that's tailored to your personal needs. It saves you time on the mundane aspects of running a home, so you have more time to focus on the things that matter.
Getting started with creating a smart home
Now you know the benefits, where do you start in actually implementing smart devices? First, you need to choose the ecosystem you want to be part of. This means choosing between the likes of Amazon, Google or Somfy. This will then influence the products which work with those systems, such as Alexa or Google Assistant, for example.
It's recommended that you stick with one so that it's easier for all of your devices to work together. Our electric blinds work with the Somfy TaHoma system which is compatible with all our blinds and other home equipment such as lights, alarms, heating, air conditioning, garage doors and more.
The next step is to look at the way you want to communicate with your devices. There are several options here but if you're just starting with home automation, we recommend Wi-Fi as this is the most straightforward to set up and works with most devices.
You'll need to decide which areas of your home you want to automate. Go room by room in your home and look at the products you'll need for a convenient, useful set up for your routine. For example, if you want to automate the lighting in your home, how many lights will that encompass? If you want smart blinds, how many rooms in your home will that include? Don't forget the exterior of your home too – awnings, security cameras, garage doors… these can all be included.
Finally, it's time to install and customise your devices. This is where you can really personalise your home and make it suitable for your routine and preferences, from setting them to certain schedules so they're on or off when you're in and out of the house during the day, to having certain devices trigger one another, such as closing the blinds and switching on the lights at the same time.
Automating your home is a process that can take time, as you identify areas that may benefit from smart devices and as your routine evolves. But starting small and growing your system over time is the best course of action, ensuring that every device you have in your home is valuable to you and your lifestyle.
If you'd like advice on choosing and installing electric blinds or awnings in your home, our friendly team are here to help. Why not get in touch with us today to get started?