Somfy blinds are designed to make your life easier. The Somfy TaHoma system allows you to control all of your blinds and home equipment wherever you are from an app on your mobile devices. Monitor and operate blinds, curtains, lights, alarms, electrical equipment, heating, air conditioning, Velux roof windows, garage doors, driveway gates and more.
How does Somfy TaHoma work?
Somfy TaHoma is a Smart home system using a smart box, the internet and the Smart TaHoma app to link you to the smart devices in your home. All of your devices and commands are set up via the Tahoma web interface on your computer and stored securely in the Somfy servers. The web management interface is simple and easy to use. The Tahoma box in your home is a transmitter that is connected wirelessly to your devices (blinds, lights, alarm systems, windows). Commands work via the internet to the Tahoma box in your home.
How do I control TaHoma?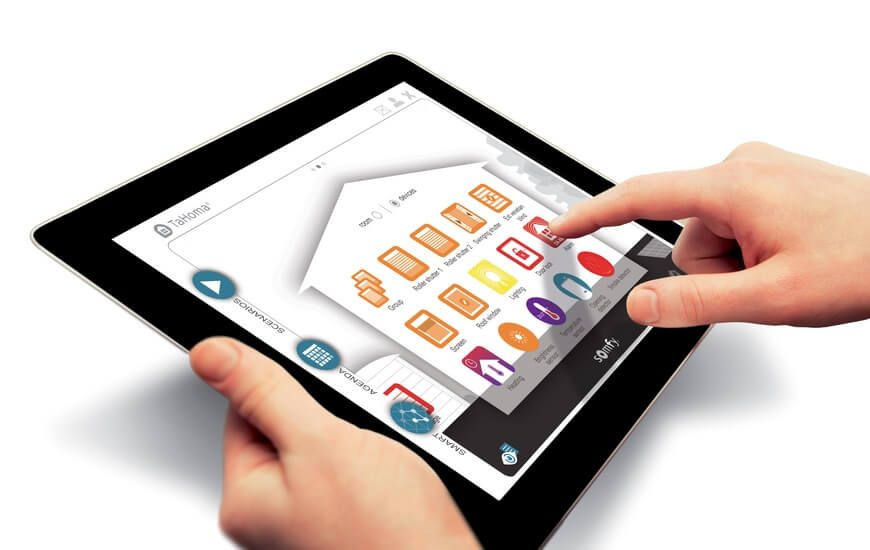 Somfy Tahoma can be controlled by Apple iOS or Android using the appropriate app. To download the app search for TaHoma in iOS app store or Google Play. Then simply operate TaHoma from your computer, tablet or smartphone.
What are the benefits and features of Somfy TaHoma?
• Easy to install
• Simple to use
• Control compatible devices individually or in groups
• Run your home according to personal preferences (for example, 'work days' and 'weekend days')
• Connect over 100 compatible items of equipment, including Somfy roller blinds
• Check the status of equipment (open, closed, on or off) in real time
• Instant access to your home from anywhere in the world via the internet
• Deter burglars with a simulated presence when you are away
• Receive alerts directly to your smartphone
• Add weather and opening sensors to protect your home from UV damage
• Compatible with major home equipment brands, such as Velux and Honeywell
How long does it take to install Somfy TaHoma?
Installing the Somfy TaHoma smart system doesn't take very long at all. There's no need to lay any cables as all products are wireless. The time it takes will depend on how many products you have to integrate and how many settings you want. A simple installation will only take about 20-30 minutes.
What do I need to be able to use Somfy TaHoma?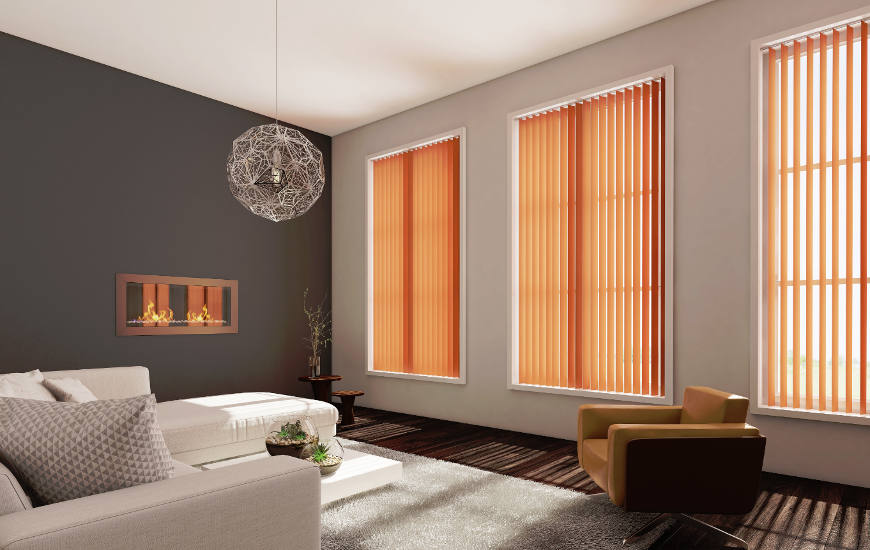 You need an active internet connection, an Ethernet port on your router and a power outlet.
What is Somfy TaHoma compatible with?
Somfy TaHoma is compatible with radio technology RTS, RTD and io-homecontrol.
Can all Aquarius blinds be motorised and automated with Somfy TaHoma?
Yes. All of our blinds can be automated with Somfy TaHoma. Choose any style of electric blinds to suit your home from our roller blinds, pleated blinds, vertical blinds, venetian blinds, vision blinds, apex blinds, roof lantern blinds, and roman blinds.
Find out more about Somfy electric blinds
If you love the idea of home automation, the Somfy TaHoma system is perfect for you. Monitor and control light, heat, sensors and equipment at the touch of a button. For more information on Somfy blinds call our expert team on 0208 288 1081.