Electric blinds, electric roller blinds, motorised blinds, powered blinds, home automation blinds – call them what you like but they are fast becoming the must have accessory in the home.
With our expertise you can be sure to explore all the possibilities when requiring electric blinds and our experience when working on home blind automation systems with leading brands such as Lonone, Control4, Crestron and TaHoma you can be sure to receive the best advise.
Home automation systems are at the forefront of electric blinds and awnings in the home and as motorisation becomes more reliable it is also more affordable.
Should you require electric blinds for your bifold doors, roof lantern or just about any window or door we have systems that are simple to have installed, simple to maintain and simple to operate.
Whatever the look, size or style, we have a motorised blind to suit you and your home.
Powered blinds and motorised blinds can help control your home's temperature and privacy, as well as enhancing your comfort and security.
Explore the possibilities and surprise yourself.
We install blinds for homes in Sussex, Surrey, London, Kent and further afield. If you are interested in any of our blinds, do not hesitate to get in touch with us today.
Home Automation Options
IPhone and IPad control
Somfy TaHoma
Home automation compatibility
Alexa Voice Control
Increased Security
Introducing Somfy TaHoma
Imagine a smart system so easy to use, affordable and can control your home, well stop imagining as the Somfy TaHoma smart home is here.
Somfy Smart Home puts you in control, makes your life easier, more comfortable and gives you peace of mind, wherever your are. Monitor and operate remote control blinds, curtains, lights, electrical equipment, heating, garage doors and gates with your smartphone or tablet.
You can adjust almost everything with the Somfy Smart Home System to accommodate your personal preferences and you can monitor and operate it from anywhere in the world. Keep an eye on your home using cameras and movement detectors to give peace of mind.
Somfy TaHoma is a smart box at the heart of your Smart Home. It links you to your home via the smart TaHoma app. Somfy Smart Home solutions are extremely easy to use and can be installed with very little trouble. You can add products whenever it suits your needs or your budget. Somfy Smart Home gets the most from your home with the least possible effort.
Smart living starts with Somfy Smart Home.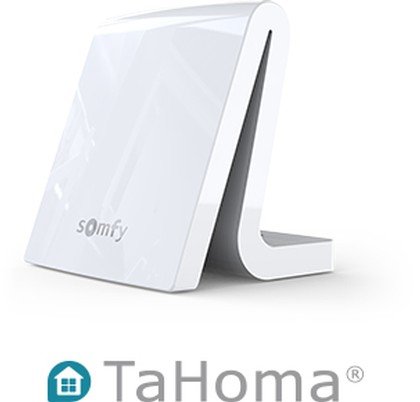 Explore Electric Blind Options
If you are planning on getting an awning, then this is the place to come. We decided to get one and shopped around. Aquarius was definitely the most competitive on price. We went to their showroom and could see the one we wanted in action. Very helpful and knowledgeable staff. Andrew came and measured up. Very efficient from start to finish. Done a great job on installing, so thank you Andrew and your team on a great job.
Alexandra Brooke
2022-02-16
We purchased an awning to provide additional shade in our south facing garden. From the start of the process through sales to installation the standard of service provided by Aquarius Blinds has been very good. The awning itself looks fantastic and was colour matched exactly to the steel work at the back of the house. Very happy to recommend this company.
We ordered a large Markilux awning for our new terrace from Aquarius, which was delivered earlier than expected and installed efficiently in a morning. The pre- and after-sales care were both excellent. We're delighted with the awning, and have no hesitation in recommending Aquarius.
Great service, quick and efficient, love the blinds, would definitely recommend Aquarius Blinds
Ciara Hanrahan
2021-05-25
Delighted with our awning - top quality and competitively priced. The customer service and updates have been excellent at all stages - right from the quoting process to the professional fitting - which took place earlier than expected. We cannot recommend Aquarius highly enough.
Blinds (we have both ceiling for roof lantern & bi-fold door blinds) are of good quality and well fitted. It would have been nice to have a call to confirm that the original colour we wanted for the bi-folds was no longer available, rather than just turn up with our second choice.
I like Aquarius blinds. They are helpful and are pretty quick to respond. Some delays to fitting due to brexit but quality is superb.
We are very happy with the quality of the Markilux 970 to say the least. Its quite and when it retracts does so smoothly. Even the fabric is a feature in it self. The fitters Reece&Joe probably do this 2nd nature and was installed with no fuss. Would highly recommend this company.
Aquarius provided great advice on a subject I knew nothing about, the process was timely and simple and the implementation quick. The awning looks fantastic and is a great addition to our outdoor space.
Electric Blind Operation Options
Wireless Battery
Wireless Rechargeable Motors
Wireless Solar Rechargeable
230 Hard Wired
Low Voltage
Wireless Battery Motor Options
Sonesse 28 Lithium Li-ion WireFree RTS motor
An easy to install "WireFree" motor with built-in rechargeable lithium battery suited for medium roller blinds with lightweight fabrics.
RTS technology
Control with – RTS remote – RTS wall switch – Tahoma
Alexa voice control via Tahoma
Electronic limits
Torque – 1.1Nm
Speed – 28rpm
Frequency 433.42 Mhz
Battery – 12V
Recharge battery normally yearly (subject to use) – Low battery LED indicator
Solar power charging
Minimum blind width 610mm
Sonesse 30 Ultra Lithium WireFree RTS Li-ion motor
A simple to install "WireFree" built-in rechargeable lithium motor with superb power lifting capacity coming in at 2Nm capacity making it perfect for large blinds with heavy fabrics.
RTS technology
Control with – RTS remote – wall switch – Tahoma
Alexa voice control via Tahoma
Electronic limits
Torque – 2Nm
Speed – 20rpm
Frequency 433.42 Mhz
Battery – 12V
Recharge battery normally yearly (subject to use) – Low battery LED indicator
Solar power charging
Minimum blind width 710mm
Wired Motors Options
Our Sonesse 40 motor range is vast and offers a multitude of options. The motor comes with variants – a built in radio receiver for use with the remote control or a WT wired version for use with a wired wall switch or home automation. The possibilities are endless when combined with other Somfy contacts and receivers.
Soness 40 RTS 3/30 – 6/60 – 9/90
Soness 40 WT 3/30 – 6/60 – 9/90
Control with – RTS remote – wall switch – Tahoma
Alexa voice control via Tahoma
Electronic limits RTS version
Progressive limits WT version
Frequency 433.42 Mhz
Minimum blind width 600/680mm dependant on motor
| | | | | | | | | |
| --- | --- | --- | --- | --- | --- | --- | --- | --- |
| | Sonesse 28 | Sonesse 30 | Sonesse 3/30 rts | Sonesse 6/60 rts | Sonesse 9/90 rts | Sonesse 3/30 wt | Sonesse 6/60 wt | Sonesse 9/90 wt |
| Roller blinds | ✔ | ✔ | ✔ | ✔ | ✔ | ✔ | ✔ | ✔ |
| Wood Venetian | | ✔ | ✔ | ✔ | | ✔ | ✔ | |
| Pleated blinds | | ✔ | ✔ | ✔ | | ✔ | ✔ | |
| Lantern roller | | | | ✔ | ✔ | | ✔ | ✔ |
| Vision blinds | ✔ | ✔ | ✔ | ✔ | ✔ | ✔ | ✔ | ✔ |
| Cased Blackout | | ✔ | ✔ | ✔ | | ✔ | ✔ | |
| Roman blinds | | ✔ | ✔ | ✔ | | ✔ | ✔ | |
Electric blind solutions for your home