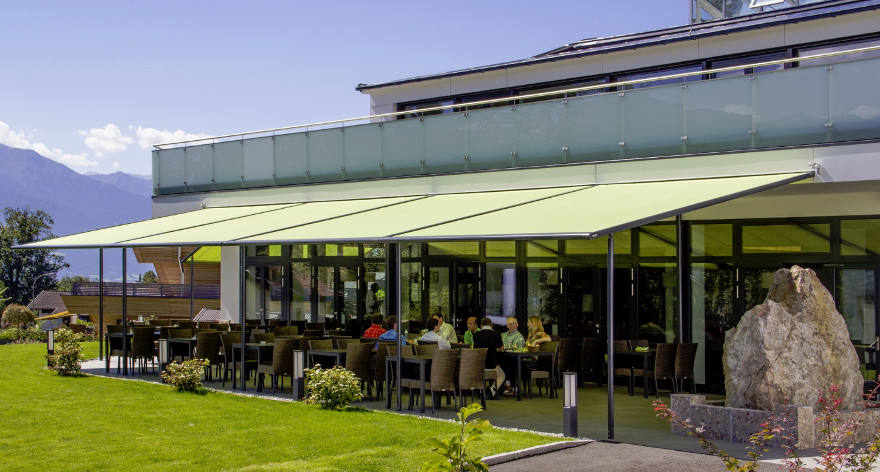 Pergolas have long been a popular choice for homes, adding character and interest to a garden as well as extending living space by providing an area to relax and entertain.
Whether you have an expansive garden that you want to break up into different zones or you want to make the most of a smaller space by adding seating and protection from the elements, pergolas are an affordable solution and can be tailored in various ways such as adding heating, lighting or fire pits. In this blog, we'll go through what a pergola consists of and what to consider before installing one in your own garden.
What is a pergola?
A pergola is an outdoor structure that has columns and cross beams to form an open roof. This roof can then be covered or left open, as well as being freestanding or attached to a larger structure such as your home. Naturally, a pergola only offers shade if you're applying a roof to the frame – those who leave the roof open typically add vines and climbing plants to grow across the frame. It differs from an awning in that awnings are usually attached to a structure, such as your home, while pergolas are usually separate structures, but there are crossovers between the two in some cases.
What to consider before installing a pergola
There are a few factors to consider before purchasing and installing a pergola. The first is the available space you have to work with – are there overhanging trees in your garden or other obstacles that might impact how much space you have for the structure? Is the ground uneven? Check the size of the pergola you want to buy and then measure carefully, taking height as well as width into account.
If you want to enhance your pergola with electricity for lighting or heating, make sure there are lines in place for this to be fitted into the design and location of your pergola, and that you've factored in how you'll hide the utilities if this is important to you.
You also want to consider the weather in your local area. If you're in a relatively warm part of the country with milder seasons, you may want to consider UV protective fabrics, while wetter areas could benefit from water-resistant fabrics, for example. Finally, will you want the pergola to be freestanding or fixed to the wall, and is the substrate suitable, if so.
Installing a pergola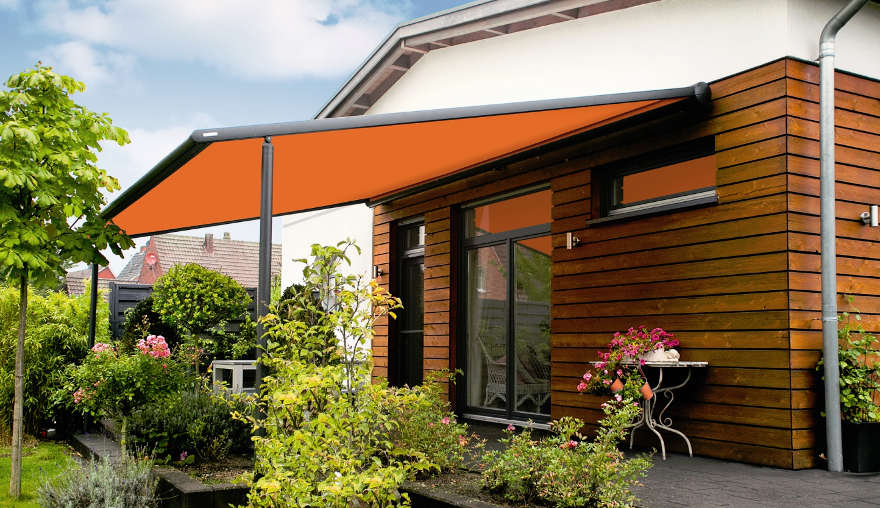 Once you've decided where the pergola is going, and measured out to ensure it will fit, you're ready to install. Our pergolas are not suitable for DIY installation as technical knowledge is needed to ensure that the fabric cover tensioning system is installed correctly.
For attached pergolas, such as the Markilux Pergola Awning, the cassette will be lifted up to the desired position and fixed in place using the appropriate hardware for the substrate of the wall. The front aluminium posts are then installed onto a solid base surface, ideally with concrete pads beneath for extra support. Alternatively, you can choose stabilisation boxes to support the posts. Pergolas can either be operated using a manual steel crank handle or with a remote control for an automated solution.
Remember, you want the pergola to be an inviting space where you can relax or entertain and spend time with friends and family, so a small structure set among the landscape without much thought given to the style of the property can leave the pergola looking uninviting. Don't neglect to think about the surroundings when it comes to planning your pergola installation, as these considerations will make all the difference when it comes to the end result.
Choose the right vendor

You may have a great design in mind for your pergola installation, but if you choose the wrong vendor, you risk the final product not turning out exactly has you had hoped. An experienced team, on the other hand, will be able to identify any potential issues in advance to make sure the installation process is smooth and stress-free. Our team have extensive experience in installing pergolas for a range of properties, from commercial buildings to domestic properties – you can see some of the installations we've carried out here.
We've helped numerous clients overcome different challenges when it comes to installing pergolas to help them create beautiful structures that add character and style to their garden or patio terrace. Why not get in touch with the experts – we have over three decades' worth of experience and would be happy to discuss the options with you to help you make the right choice.