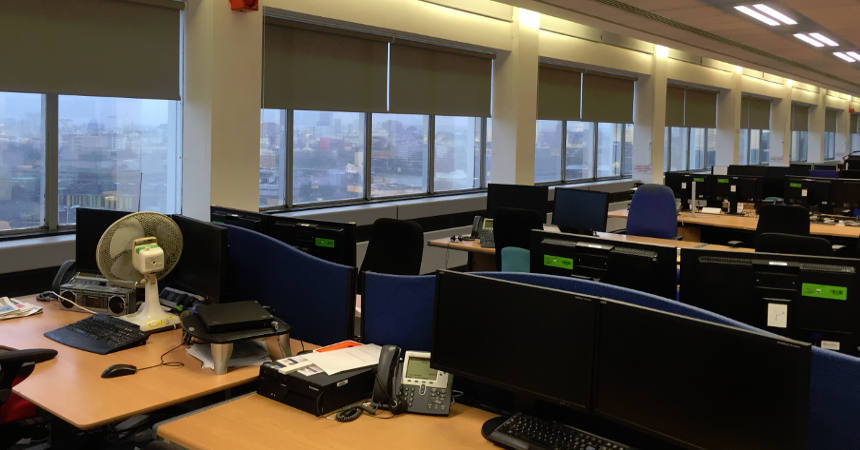 As part of a major refurbishment plan, we were invited to tender for the replacement window blinds for British Telecom at Colombo House in London, from Vinci Facilities.
The brief was to bring in a modern window blind to replace the non favoured tatty Vertical blinds currently in the windows with a cleaner look, easily operated and hard working replacement that would work for both lower and high level windows.
Using our knowledge we went to work and came up with a solution.
We produced a sample blind as a test initially using our Heavy-duty side action roller blind with a Uniview screen fabric. This brings a number of key factors when you have a 24-hour operational office. The system is a hard working 10 year life cycle tested product, modern in its appearance and using a screen fabric allows a link to the outside world as the screen has a 5% openness factor which stops solar gain but with a view through.
The sample was agreed and we went forward working with Vinci Facilities installing the commercial blinds a floor at a time during the night and completed almost 450 blinds as part of the project as each floor was refurbished.
The conclusion was well received and a quote from Colin Stone the project manager was "its great to see a hard working team with an attitude to safe and clean working ethics that makes my job so much easier"
Colombo House - Commercial Blinds Installation in London