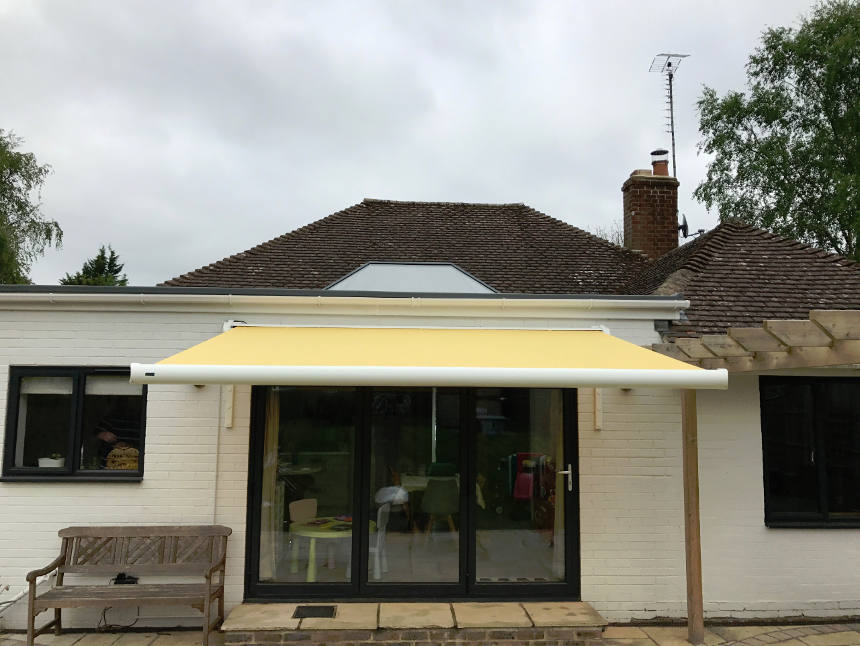 Bi-fold doors
From an active family home in Mannings Heath, Horsham, we were invited to provide solutions for a new set of Bi-fold doors that were recently installed as part of a home improvement project.
The brief from the client was quite specific. "I have had new bi-fold doors fitted and have a terrible problem with the sun. I have young children that I need to see when they are out playing in the garden and don't know what my options are."
We proposed having an awning, as this would provide the best solution given the sun situation, while still allowing the client to see all the children in the garden.
The result was just the ticket and our happy client expressed their excitement thanking the installers and asking to pass on their thanks to all involved remarking "a truly fantastic job, thank you all."
Mannings Heath, Horsham - Bi-fold doors