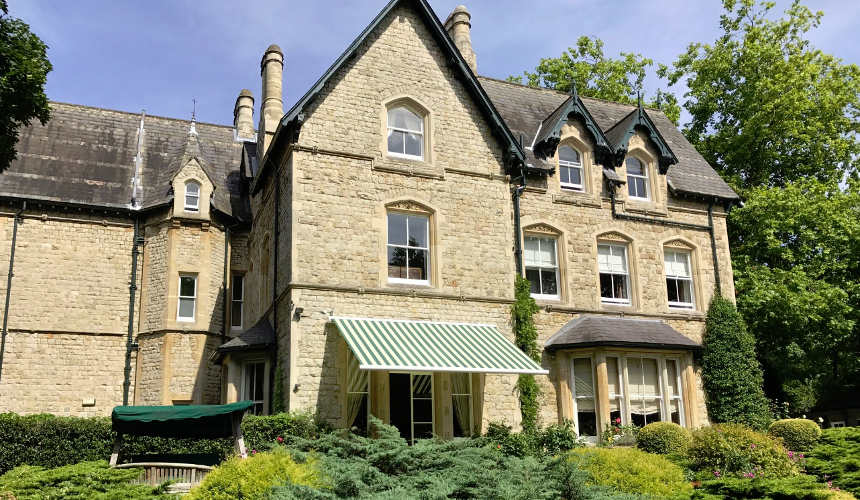 Keeping traditions
Dulwich, London SE21 is home to many period homes. With properties spread across the ages from medieval times dating back to 1066 and through Tudor, Georgian and Victorian times, the area is rich with real architectural gems. Built in 1873, the Concrete House in its renovated glory on Lordship lane is just one fine example.
We were invited to Dulwich village and welcomed to a stunning period home full of beautiful architectural features. After our introductions, we discussed the client's requirements for an upgrade/renovation of the existing awning. The client was very specific about features they wanted to keep, while also making use of the awning for more simplistic everyday use.
We surveyed the area and took all of the necessary details, taking into account the very uneven stone façade, and we proposed our findings. We proposed a slightly more modern electric awning with automated sun and wind control, but with a very traditional block stripe fabric to retain the period look.
The outcome was overwhelming to the clients who were extremely impressed with all we had proposed and the work we had completed. They said they wished they had replaced the awning years ago.
Yet again we've proved that keeping traditions with modern technology is entirely possible if given some thought.