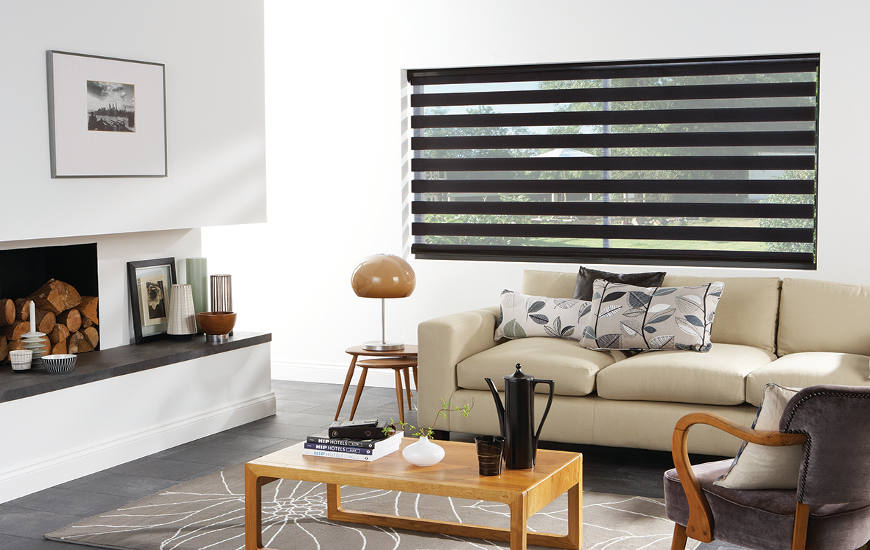 While you may think of an electric blind as a relatively small addition to your home, the impact they can have could be huge. Dare I say it, it could even be potentially lifechanging.
After all, not only do electric blinds look amazing, but they also provide a number of other benefits that could ultimately make your life better.
How, I hear you ask? Well, that's what we're here to discuss today.
Join us as we run through five ways in which adding an electric blind to your home could truly revolutionise your home and lifestyle.
Improved Sleep Quality
There's nothing more annoying than not being able to sleep at night because of the light outside.
Wearing a face mask is uncomfortable and having even the slightest gap in your curtains can light up your entire room, ultimately keeping you from getting a good night's sleep. Argh! If only there was a way to block the light coming in in the first place…
Well, there is. By adding an electric blackout blind to your room you could not only substantially improve the quality of your sleep, but you'll also be able to get some well-needed shut-eye regardless of the time or weather outside.
Improved TV/Film Watching Experience
Everyone loves the blackout experience of the cinema – that feeling when the lights go down and your sole attention turns to the film. So, why not recreate this experience for yourself at home?
In much the same way electric blinds can help you sleep, through their ability to block light from outside, you can create an environment that's perfect for watching your favourite films and TV shows.
Plus, thanks to their remote functionality, you can open and close your blinds without even needing to leave your sofa or take your hand out of the popcorn cup.
Improved Concentration
If you have an exam coming up or you're working from an at-home office environment, getting the right kind of blinds in place can make a big difference to your ability to concentrate.
This is largely thanks to their ability to block out both light and sound, meaning you won't be as distracted by the outside world as you would without them.
This, in turn, could make you more focused and able to retain information more easily, making you work more productively as a result.
Improved Technological Prowess
If you're a big fan of technology and are always on the hunt for the latest gadgets and gizmos, setting up a smart home is becoming a more and more popular option for a number of homeowners.
Utilising a smart hub – software which features an inbuilt artificial intelligence-based virtual assistant – you can now connect your home and devices up to your electric blinds as well, meaning you can control them using your phone or even just your voice.
By simply saying 'Hey [INSERT VIRTUAL ASSISTANT NAME], close the blinds' aloud, your Wi-Fi connected blinds will do exactly that, bringing your home into the technological age and adding a real 'wow' factor to your living room or bedroom.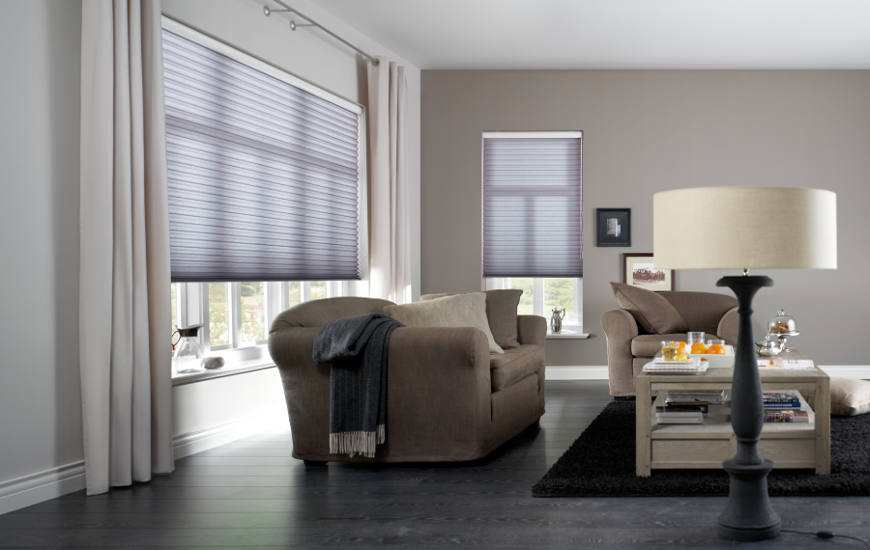 Improved Aesthetic
Besides all the technological features that electric blinds can offer, they also look incredible and can transform even the drabbest of rooms into an interior masterpiece.
Whether you prefer a pleated design, a roller design, a wooden venetian design or a vertical blind design, electric blinds come in all shapes, colours and sizes to give your home the look you're trying to achieve.
So, if interior design is a big passion of yours, electric blinds can be as minimalistic or pronounced as you like, truly revolutionising your home in the process and making it a much more comfortable place to live.
For further advice on which type of electric blind is right for you, why not consult the experts? From roller blinds and bifold door blinds to roof lantern blinds and pleated duette blinds, we have it all. Here at AQ Blinds we have substantial experience and are ready and waiting to answer any questions or queries you might have. We're only a phone call away.